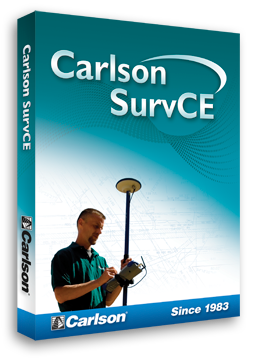 Carlson SurvCE
Carlson SurvCE is the first choice in data collection software with advanced, yet easy-to-use functionality. SurvCE contains the most complete tool set for file manipulation, point storing, stakeout, line work, field-to-finish, on-instrument DWG and DXF support, background maps, COGO, advanced roading, and robotic instrument support.
Carlson Survey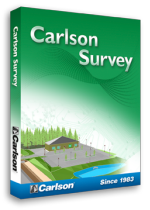 Here's a surveying software solution that is extremely versatile as well as a real time- and money-saver. As it always has, Carlson Survey works like a surveyor thinks.
The #1 office software solution for surveyors in the United States, Carlson Survey provides unlimited free support and comes with IntelliCAD built-in. This is in addition to working on AutoCAD versions 2000 and up.
Carlson Construction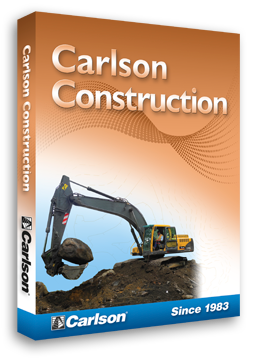 Carlson Construction is an integrated cut/fill takeoff and 3D surface modeling software solution designed for site and road construction.
It offers powerful inspection and 3D viewing tools for elevating 2D designs to 3D model files. Carlson Construction includes powerful tools for designing and modeling different aspects of road design, from new construction to road widening and repaving.
Carlson GIS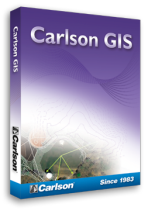 With tools for data capture and linking, data labeling, import/export of SHP files, polygon topology creation and analysis, and more, Carlson GIS is an awesome GIS "Swiss Army Knife" for the surveyor or engineer.
Often used to add GIS image and feature tools to an existing AutoCAD installation Carlson GIS - with 64-bit capability and Windows 10 compatibility - runs atop any AutoCAD, including regular AutoCAD, AutoCAD Map, Land Desktop or Civil 3D, versions 2004-2011 or on included IntelliCAD.
Carlson Civil Suite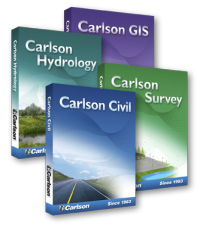 These four civil-related programs working together, provide the ultimate civil package that will help you increase your productivity and create better designs.
Choose the entire Civil Suite if you need all of these powerful solutions or purchase them separately based on the demands of your business.
However you use the products of Carlson Software's Civil Suite, you'll find both your creativity and productivity dramatically increased.