Our Service
We have assembled a network team of the best technicians in the business. Whether it's a Leica, Trimble, Topcon, GeoMax, Carlson, Nikon, or Sokkia, the factory-trained masters who do our calibrations, repair, and service have the know-how and facilities to get it right.
Call to inquire about our services. We love to help and we're happy to answer your questions and provide a quote.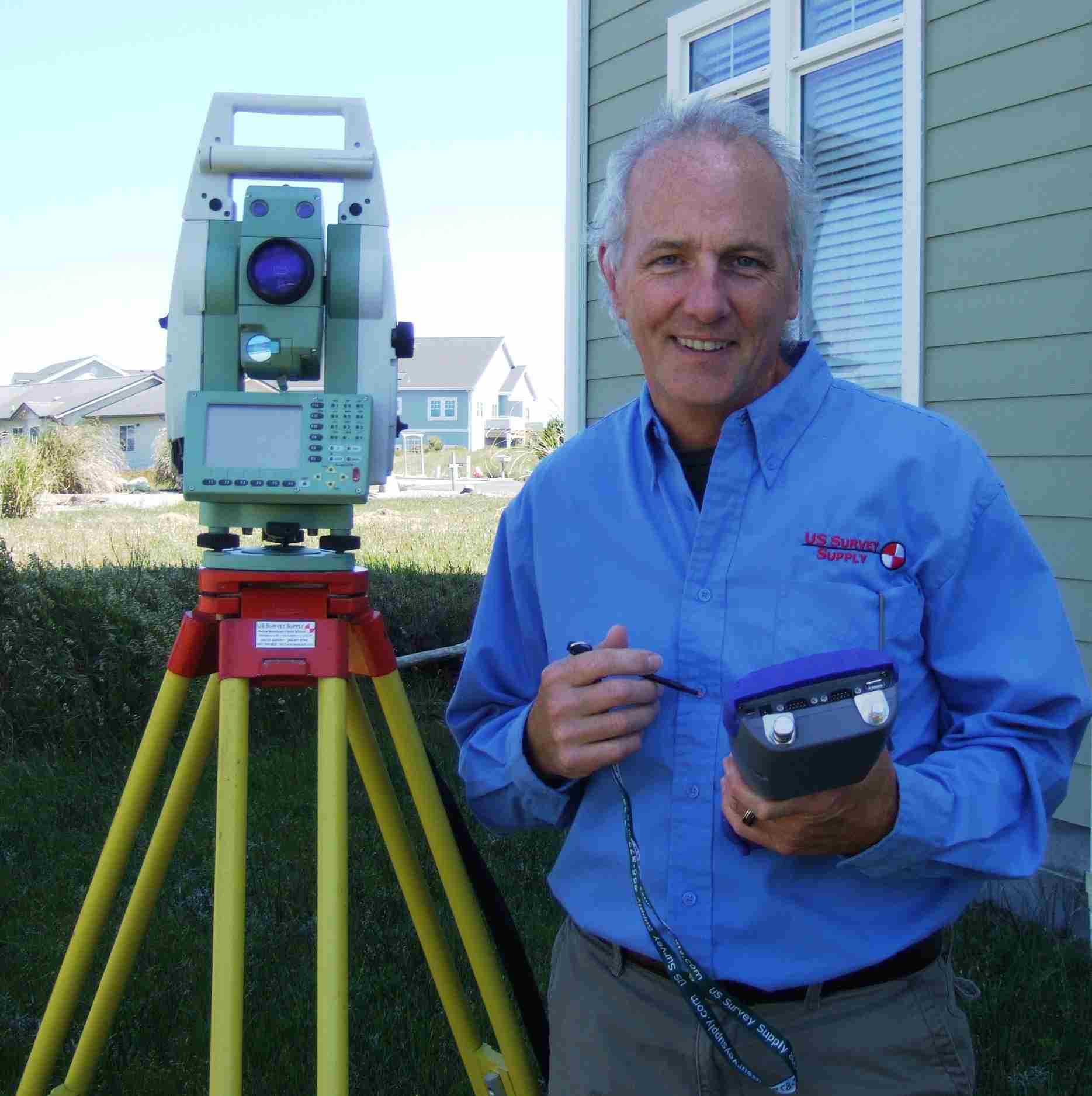 Rod working with a Leica; don't worry, he won't be touching your gun!