GeoMax Zoom30 Pro
The Zoom30 Pro brings all the functionality you expect from a total station right at your fingertips. A total station for all those demanding highest performance and comfort that "works when you do".
---
GeoMax Zoom35 Pro
With non-prism measurements of 1,000m the all new Zoom35 Pro opens a new class of total stations for all those requiring highest performance on all levels.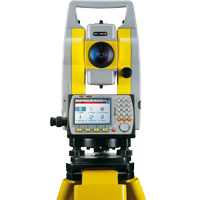 All this in combination with the extra-wide color touch screen, Bluetooth, USB memory stick, and a complete suite of applications provide a complete total station with the longest non-prism range in the market – making sure it "works when you do".