Carlson BRx7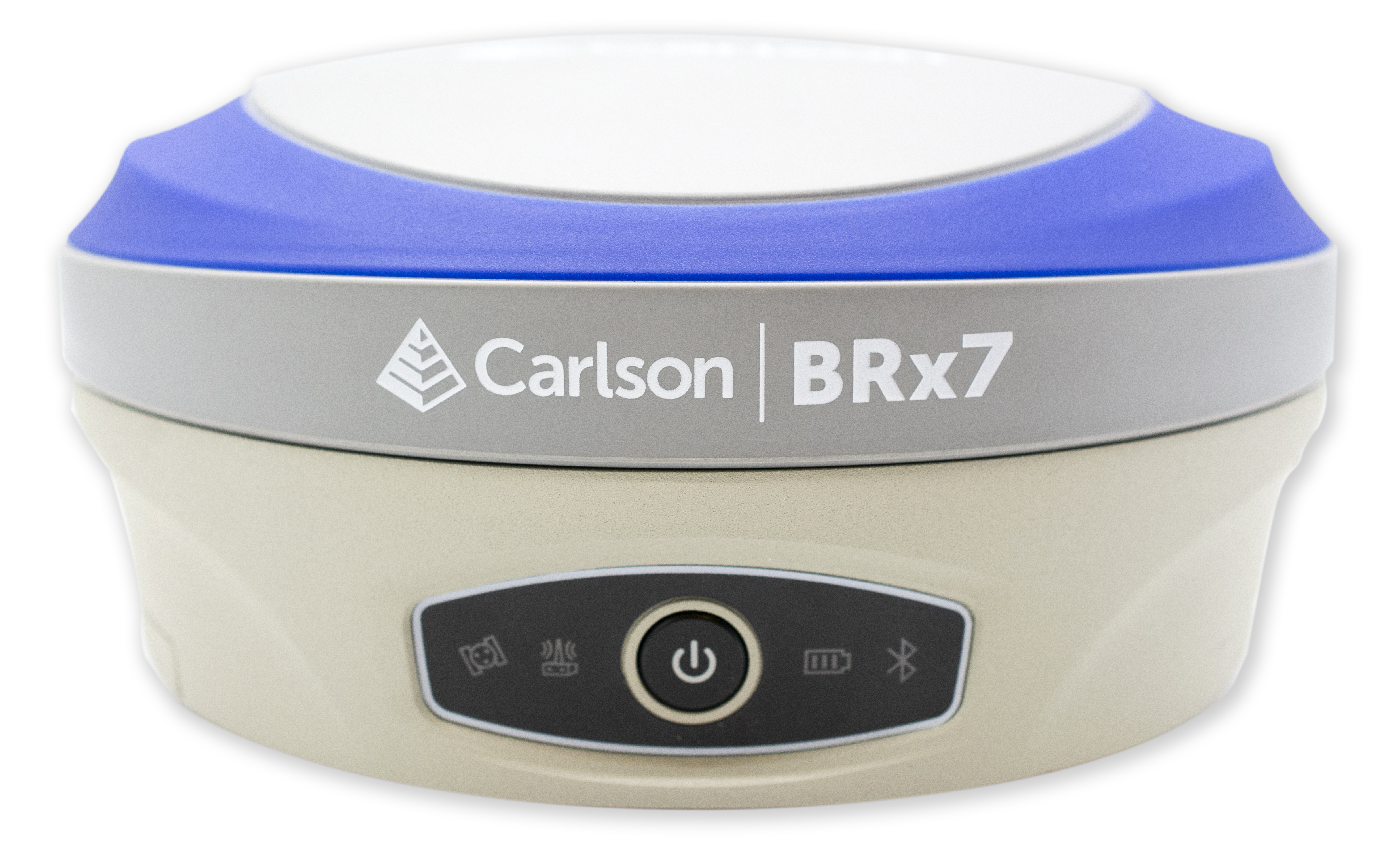 In Stock Now! The BRx7 is Carlson's all-new multi-GNSS, multi-frequency smart antenna. The BRx7 provides robust performance and high precision in a compact and rugged package. With multiple wireless communications ports and an open GNSS interface, the BRx7 can be used as a precise base station or as a lightweight and easy-to-use rover. For improved Quality Control and efficiency, SurvCE/SurvPC features an intuitive Live Digital Level with an auto record option when the BRx7 is level. With SurvCE/SurvPC, users leverage Carlson's expert team to expand features for quality and productivity.
World-Class Athena RTK Technology
The BRx7 receiver is powered by a state-of-the-art Athena RTK engine. With multiple connectivity options, the BRx7 allows for RTK corrections to be received over radio, cell modem, Wi-Fi, Bluetooth, or serial connection.
Integrated Atlas L-band Receiver
The BRx7 receiver also enables users to work with subscription-based Atlas service, Hemisphere's industry leading global correction service provided over L-band communication satellites and the internet. With this service, BRx7 users experience sub-decimeter positioning performance anywhere on earth, without the need to be near a GNSS or communication infrastructure.
Multi-Constellation Support
Triple-frequency tracking of multiple constellations. GPS, Glonass, Beidou, Galileo, QZSS, SBAS